James Guest
Principal, Designer, Draftsman, Manager of Shop Operations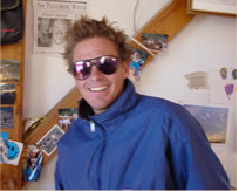 Telluride Woodworks Inc.
10 E. San Bernardo Drive
San Bernardo Sub Division
Telluride, CO 81435
Pho: (970) 728-9234
Fax: (970) 728-5678
info@telluridewoodworks.com
Directions
We are located in the San Bernardo subdivision which is situated on the North side of Lizard Head Pass roughly 12.5 miles from the Town of Telluride and 8 miles from the Telluride Mountain Village entrance. Departing from either location, head South on Highway 145 and exit on Matterhorn Drive which will be on your right. You will come to a T in the road and you want to take a right on to E. San. Bernardo Drive. Look for the large green water tank on your right, and our shop is right there. If you get to Trout Lake, you've gone too far.
If you are coming from the South, head over Lizard Head Pass and roughly 3 miles from the top of the pass, turn left on Matterhorn Drive. If you make it to the Ophir turn and Ames road junction, you've gone too far.